Deep Lens Survey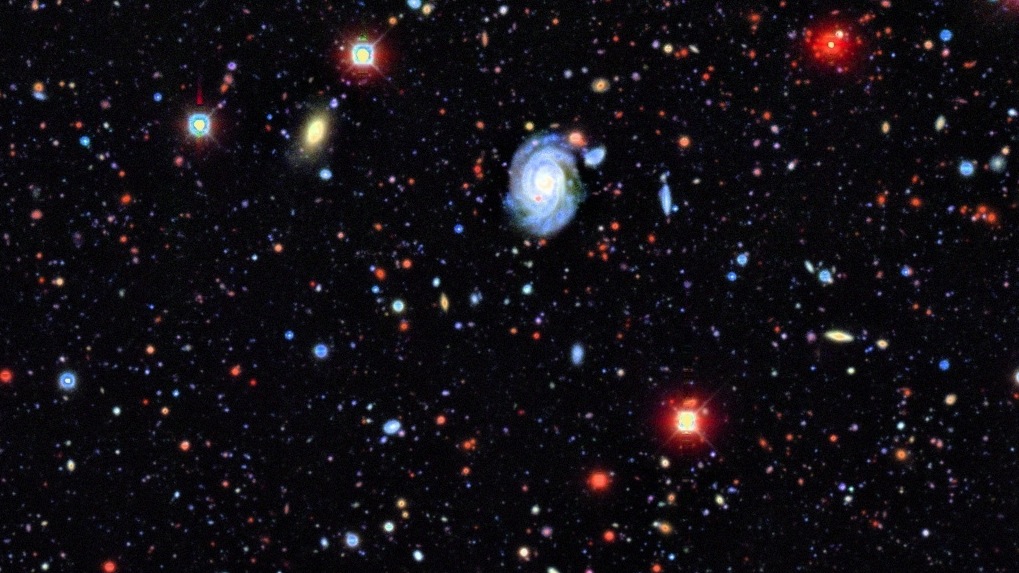 The Deep Lens Survey was designed to complement the Sloan Digital Sky Survey: while smaller in sky coverage, it is several magnitudes deeper than SDSS and the seeing is better as well. Per unit area, it is closer to the eventual LSST sky survey than SDSS. The image extract from the DLS above is only a few arc minutes across, and shows over 20 distant galaxies per square arc minute, about half the faint galaxy density expected for LSST after ten years. Thus, the DLS is a useful sandbox for testing prototype LSST image processing and analysis algorithms.
The DLS covers 20 square degrees of sky, and the 4-band imaging took over 120 nights of NOIRlab 4-meter telescope time. The million galaxies in the DLS with secure photometric redshifts are a resource for cosmological studies, some of which are described in the RESEARCH page. More details on the DLS, and access to the open data, is available here. Very large color images, and a comparison with SDSS are available here.
Below is a nighttime image of the Blanco 4-m telescope dome at CTIO, one of the two telescopes used in the DLS. On the left the two closest galaxies to our own (the large and small Magellantic clouds) can be seen, and on the right is the disk of our Galaxy. Image credit: Roger Smith.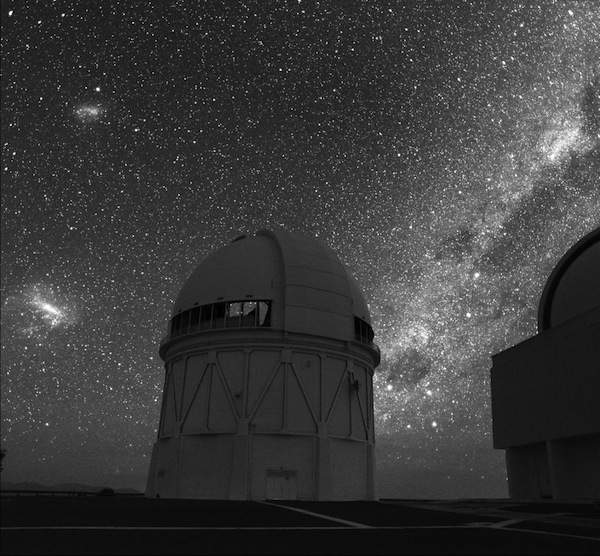 A scene in the Blanco control room is shown here. Ami Choi [foreground] and Augusta Abrahamse are observing in the near IR in one of the 5 DLS fields. We have been supplementing the 4-band optical data in the DLS with near-IR J and K band deep imaging. This work is continuing. Image credit: Sam Schmidt.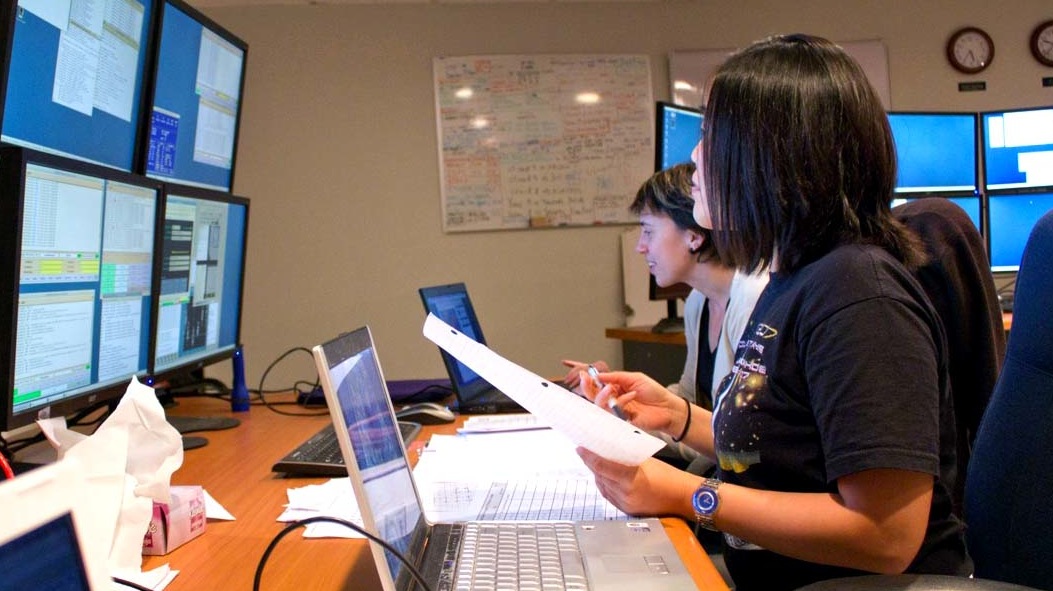 Funding for the Deep Lens Survey has been provided by Lucent Technologies Bell Labs, UC Davis, and NSF grants AST 0441072 and AST 0134753. Analysis algorithm development has been funded partially by NSF grant AST 1108893 and the TABASGO Foundation. Observations were obtained at Cerro Tololo Inter-American Observatory and Kitt Peak National Observatory. CTIO and KPNO are divisions of NOIRlab, which is operated by the Association of Universities for Research in Astronomy, Inc., under cooperative agreement with the National Science Foundation.